There were donuts, cookies and galletas today but i made sure i got the galletas before anyone else could: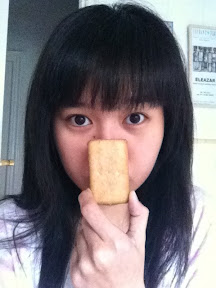 Well, it was cold today and i ran out of tights because i had to dump them in laundry basket and i could not wash my clothes yet because it was always raining. So i had to weat something a bit summery and just put a scarf on... But in this picture, no scarf:
Today is the day before our exam and oh my goodness thanks to Esteban i was able to ask questions regarding the stuff that i did not understand.
Well, some of my classmates found out that i had been taking paparazzi pictures of them and y classmate Emmanuel now calls me "pequeña paparazzi"(small paparazzi)
This is Emmanuel. I asked him this time for a picture because it's his last week.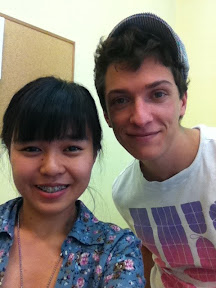 Caroline is really nice. She's very approachable and funny :)
Amy is a paparazzi too! Like me, she loves to take pictures. She took one of me today and turned it into some kaleidoscope picture but it's still in her iPad :)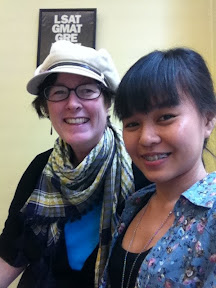 Lunch for today was rice with this tomato sauce and tuna but i was only able to take a picture of the Humus, an arabic type of dip :) it was good with pita bread.
After lunch, i really had to study already so here we go!
I studies until evening and hey! Look at my "study hair" hahaha! Yes everytime i study i look like that:
This is my exercise book for A2 :) i am really hoping that next time, i will be using B1...
Rarr.... Haha!
I ate dinner with Jaime and Colleen tonight and we ate this chicken meal that Mama Eva cooked with apples and beer. This is the same thing i ate afew days ago. It's actually good but Jaime did not like it much.
Well it's study time so, i am going to cut this entry short... Even if it's pretty long already.
~*~*~Buenas Noches Madrid!!~*~*~