This morning i woke up feeling sad because it sinked in to me that i have to go back to the Philippines and i have to leave this family that i have learned to love as if they were my own :( but as Mamá Eva always said, "la vida es así" (life is like that). But i guess that gives me more reason to come back :)

I took pictures of my room :) my view whenever i wake up in the morning





This is my view when i look up :) my window with the curtains
Then i ate breakfast with Mamá Eva. Last call for galletas :) and some greek yoghurt. After that we brought down all of my heavy things. I really want to thank Mamá Eva for her hospitality and for treating me like i am really her own daughter. I'm reeeeally going to miss her. Downstairs i took a picture of the lobny of the apartment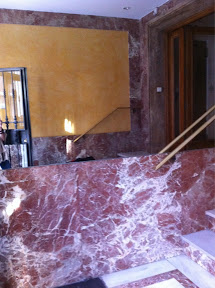 And my view when i open the gate
Mamá Eva drove me to the airport.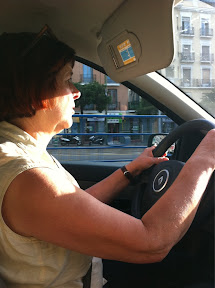 And it's hasta luego to her. I will miss you Mamá Eva!!
In the airport...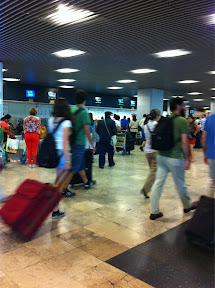 Thank God i'll be flying business class because it's a 7 hour flight to Doha, Qatar and then a 7 hour lay over and then another 6 or 7 hours to Manila. Wooooo!!
In the business class lounge i took Fanta limon because i know that when i arrive in the Philippines, or in Doha, no more Fanta.
In the airplane
Almost all of their commencement food is seafood :p rarrr
I ordered Spanish Tapas instead but it really sucked. I suddenly missed mamá Eva's cooking. The green thing on top is guacamole and it really sucked.
Then i had chicken with some kind of sauce which made up for the horrible appetizer. It was really good
And then helado (ice creeeeam!)
I watched Beastly first...
And then red riding hood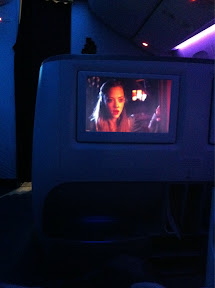 And they were really really great movies :)
Then before landing they serve food again i don't know what this is though
We can't really see in this picture but the sky had a soft orange color and it was very nice and soothing to the eyes. Too bad i wasn't on a window seat
And then finally i arrived at Doha and i guess it's not so bad o wait for 7 hours here. I love their lounge!!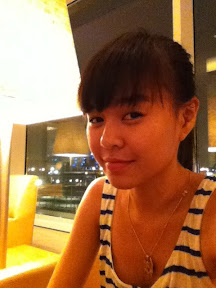 It has a buffet too!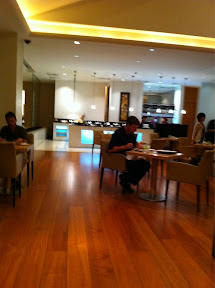 I deliberately sat down near the buffet table :)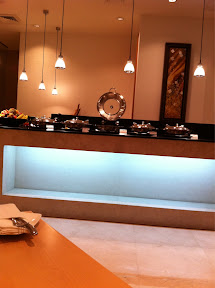 Oh and the bathroom... Ahhhhh!!!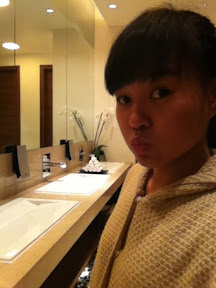 Here's the beat part :) they have beds!!!!
And now i'll just sleep until i'm called for boarding :)
¡Buenas Noches Qatar!