This morning i really had to study becauase we have an exam coming up this thursday and t's my defining moment. I have to pass this so that i can finally move on to B2 before i go back to the Philippines.

On the way to school i was surpised because i saw a guy who i am pretty sure i saw yesterday and the other day who likes to sleep in the metro but knows that when we are in San Bernardo, he is wide awake an ready to go.



It's just amazing that i had been seeing him in the metro doing the same thing: sleeping with his earphones on.
When i arrived in school, Carolina had once again started a topic that got us all awake but it's something that stimulates ur speaking skills.
We talked about the relationship of how you write your letter G and your sexual life :p haha
I love going to school now. It's not boring anymore unlike when we were with M*****.
After class i visited the old station of Atocha. It still is a station but this part, instead of demolishing, they turned it into a garden.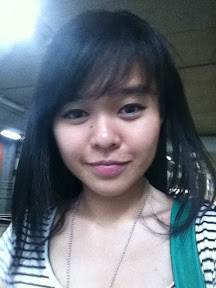 There were sooooo many tortugas "turtles"!!
Then i went up to see the clock. The typical train station clock
And then i wanted to see a woder view of the garden because it was amazing
And i went higher
It was something different. A garden in a train station :)
There were shops there too and i found Accessorize which is an accessory store in the Philippines too
It was a long ride back to Estrecho but i did not et bored because there was this really really cute blonde kid that would not stay put in his seat and was driving his mum crazy but he was just too cute and he strted pointing at everyone :)
I had to walk faster as i surfaced from the metro because it started drizzling :) which means it will e cooler tonight :)
And for dinner we had chicken!! :)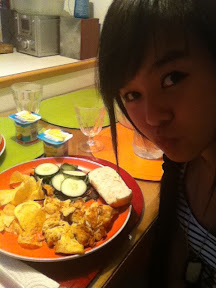 And now it's time to study again :)
-- ¡Buenas Noches Madrid!