Today was Alana's last day and her parents came to fetch her.

After Alana left this afternoon, i just organized stuff and then i decided to go to Escorial today, i invited a friend to come with me but at the last minute she couldn't but my friends know me, i don't care if i don't have anyone to go with, it's my only chance :p i cannot go tomorrow because a French girl will be arriving and we have to receive her because if Mamá Eva is not yet here someone has to be here at home so i can't tomorrow.

I went to Estación Moncloa because the bus stations going to Escorial are there. I had a little bit of a problem at first because i had a whole 50€ bill and the bus driver did not have change for me but it was good that the lady up frony had change.

It was about an hour's trip to the place. I just read my book in te bus :)

When we arrived there, the plavr reminded me so much of Baguio, the summer capital of the Philippines because of all the slopes




And a little bit away from the bus station, you can see the famous monastery :)
It was byilt by King Felipe II in the 16th century and it was named San Lorenzo del Escorial to commemorate San Lorenzo thr martyr who was grilled to death. In his feast day Spain won a battle against France, hence the naming of the place after him.
This gigantic building has a monastery, the summer and winter palaces, a library, a school and a pretty garden oh and a crypt! :)
Now the monastery put up for exhibitions the tapestries and paintings and other antique objects
They have a paintin by Greco inside :)
Then they have the architecture portion of the museum. It was how the place was done and the construction tools they used
And then more paintings
And then somewhere inside the place there is an open area with a fountain with no water but the structure was pretty
Against the light haha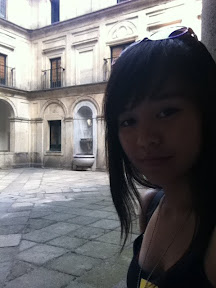 From the windows you can already see the garden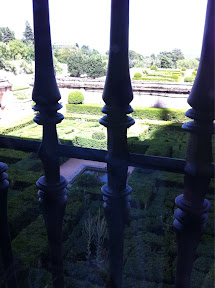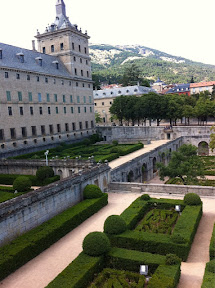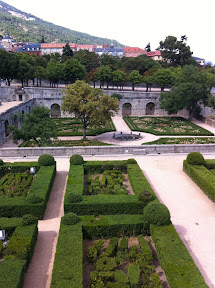 And now back to the interior, there was a big room dedicated to a painting on the whole wall called the Batalla or the Battle room.
And in the palace part we have the antique stuff like the arm chair, the bed and stools and some furnuture of the kings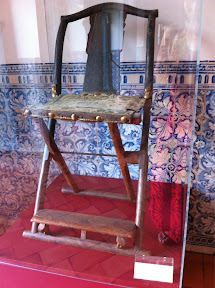 And now the part i was waiting for. The crypt :) i've always wanted to see this part
This is the hallway down
It was cold downstairs... And the firt thing you will see is the cross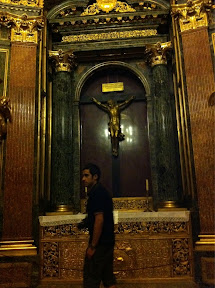 And the tombs that houses the urns :$
These are the crypts of the past kings and queens but not all queens are buried here because only the ones who had children that became kings were buried here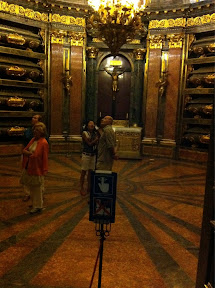 But it does not end there, there are more tombs :)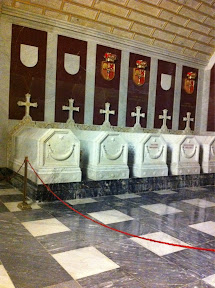 These are for the baby princes who died when they were still babies
And now, the basilica part, tourists were not allowed to enter because there was a ceremony going on. It was a wedding :)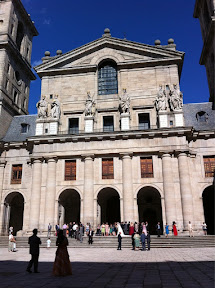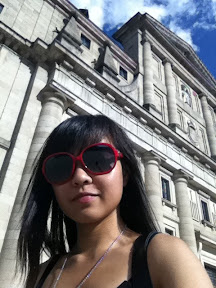 Hahaha i'm a dork :)
Then i got a little bit tired so i just sat down somewhere and ate peanuts :)
You have to open it with a nail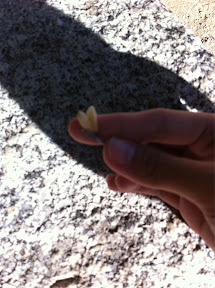 And it's back to the bus station for me and back to Madrid proper :)
Oh here's outfit for the day:
Before going home i bought a litre of Horchata because it's cheaper. I bought the litre for .89 euro cents. If you buy this in restaurants it will coat you 1€ PER GLASS :p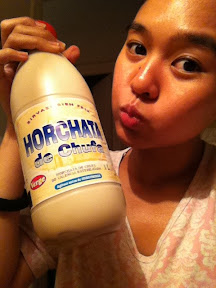 I had spaghetti Again for dinner but i don't mind :) it's really really good
And the Greek Yoghurt i bought with the Horchata :)
As you can see i am already in pyjamas so that means i have to call it a day :)
-- ¡Buenas Noches Madrid!